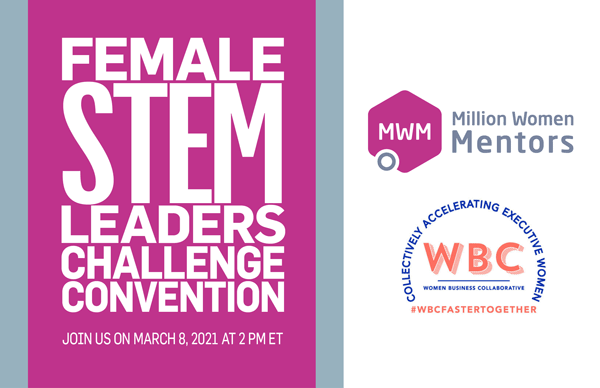 On Monday, March 8th, at 2PM EST, Million Women Mentors (MWM) and the Women Business Collaborative (WBC) will host an engaging webinar on International Women's Day and as part of Women's History Month to celebrate the extraordinary contributions of female leaders in STEM.
International Women's Day is a global day celebrating the social, economic, cultural and political achievements of women. The day also marks a call to action for accelerating gender parity.
This hour long webinar will feature prominent speakers from both the MWM and WBC networks. It will include a panel discussion on mentoring, and the role it has played in female leaders' ability to rise to leadership roles. We will hear from a cross-sector of leaders on how we can actively choose to challenge stereotypes, fight bias, broaden perceptions, and #ChooseToChallenge convention.